marvel cinematic universe may be known for its massive onscreen spectacle and larger-than-life superheroes, but it never would have become the huge success it is today were it not for the hardworking executive producers behind the scenes at Marvel Studios. While some prominent people, like Marvel Studios head Kevin Feige, have made their fair share of announcements in service of the ever-growing MCU, others who have remained mainly offscreen continue to provide the magic that propels the franchise forward. Each of these executives has played an important role in the production of each film, series, and special appearance that makes up the Marvel Cinematic Universe.
The behind-the-scenes workings of the MCU recently came under the spotlight after the sudden exit of Marvel Studios executive Victoria Alonso, who had worked with the company for nearly fifteen years. Alonso's exit comes at an important time in the history of the Marvel Cinematic Universe, as the franchise struggles to overcome some obstacles, including recent allegations VFX artists were taken away and abused, As both the MCU and Marvel Studios go through major shakeups, some of the behind-the-scenes people involved in the MCU are coming into the limelight.
David Maisel
Prior to the full launch of the MCU, David Maisel was a prominent name in Marvel Studios' production. According to hollywood reporterMaisel was responsible for the original pitch to create a cinematic universe involving all of Marvel's characters. He became the president of Marvel Studios in 2003 and later ascended the position to become the company's chairman in 2007. He is credited as an executive producer. iron Man, the incredible Hulk, iron Man 2, thorAnd Captain America: The First Avenger, Although Maisel is no longer involved with Marvel Studios, he was one of the most important voices in the formation of the MCU.
Jeremy Latcham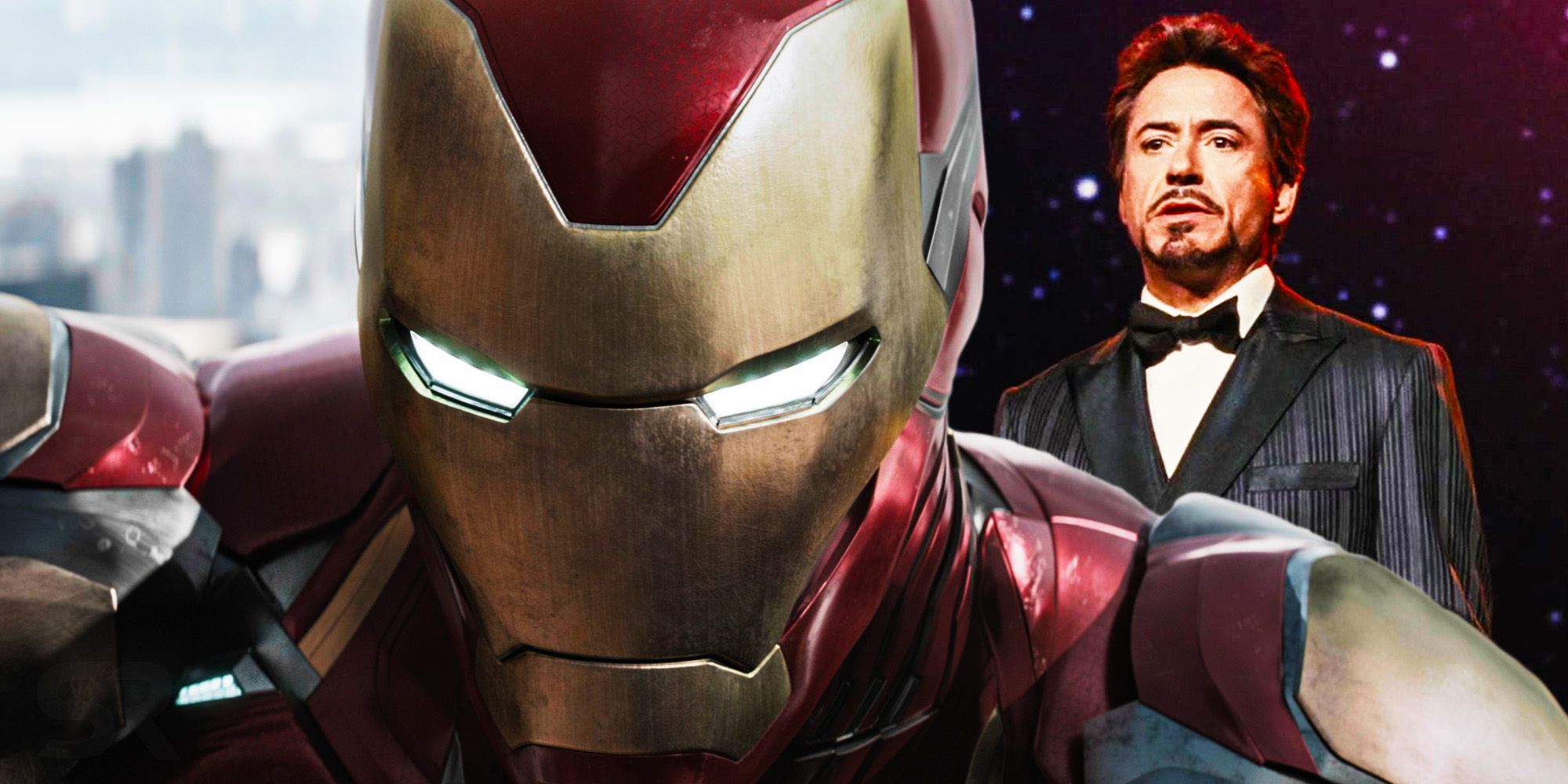 Jeremy Latcham was another key figure in the early stages of Marvel Studios and the Marvel Cinematic Universe. originally serving as an associate producer for iron Man and a co-producer on the 2010 sequel, Latcham later became Senior Vice President of Marvel Studios. In his new role, Latcham was responsible for overseeing several major titles in the first three phases of the MCU, such as The Avengers, Guardians of the Galaxy, Avengers: Age of Ultron, And Spider-Man: Homecoming, Despite working on several of Marvel's best-received films, Latcham left the company in 2017, signing a deal with 20th Century Fox.
Avi Arad
As the founder and original CEO of Marvel Studios, Avi Arad was probably the most influential creator to translate Marvel Comics to the big screen before the MCU. As head producer for Marvel Studios, Arad has worked on every film produced by the company since 1998. blade, Avi Arad was also involved in the creation of iron Man And the incredible Hulk, however he left his position soon after to start his own production studio, Arad Productions. Despite not being fully involved in the MCU, Arad is still credited in all Spider-Man related projects, including homecoming, far from home, no way homeand even spider verse movies.
Jonathan Schwartz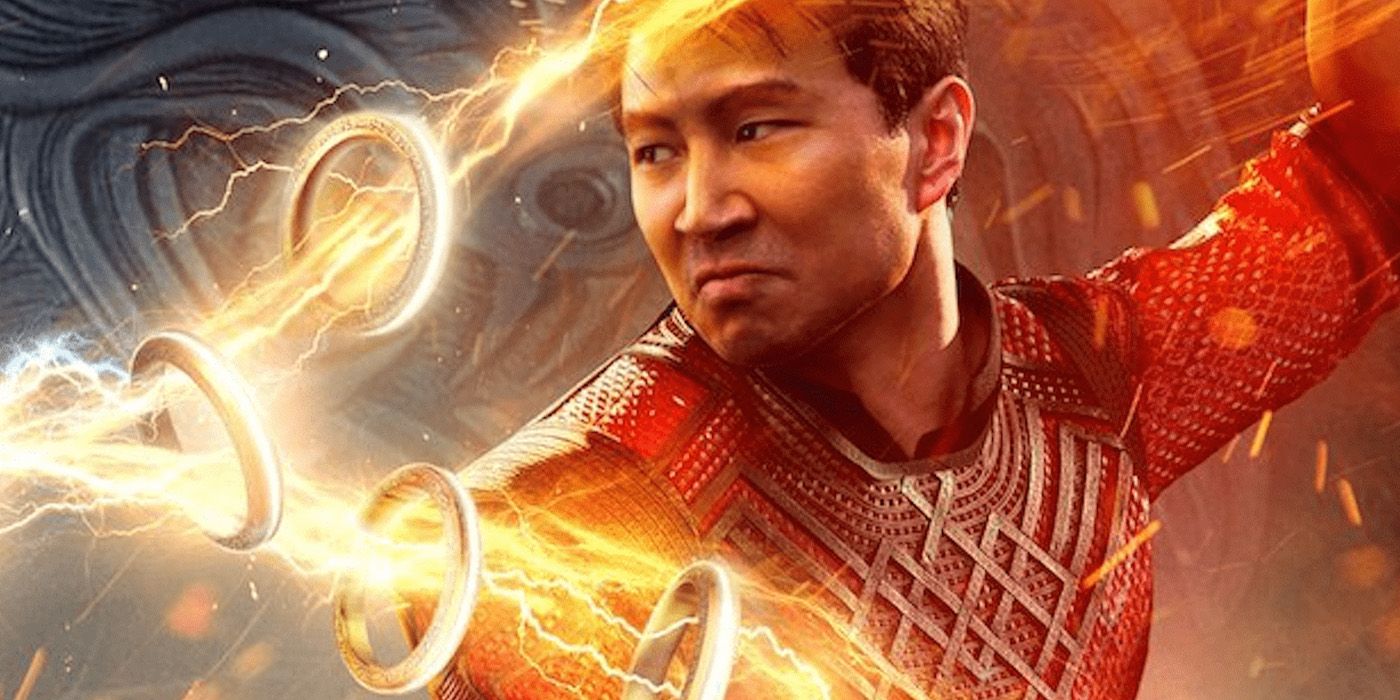 Jonathan Schwartz is one of several VPs of Production and Development at Marvel Studios. Schwartz helpfully outlined his position in an interview with collider, explaining that, while key executives such as Kevin Feige oversee the entire MCU, other lower executives such as himself are assigned to oversee each individual project, including its selling points, comic book references, and its creation. Everything else is included. During his tenure at Marvel Studios, Schwartz oversaw the production of the first two Guardians of the Galaxy Movies, captain marvelAnd Shang-Chi and the Legend of the Ten Rings, He is also credited as a producer on Marvel's next Disney+ series, secret attack,
Trin Tran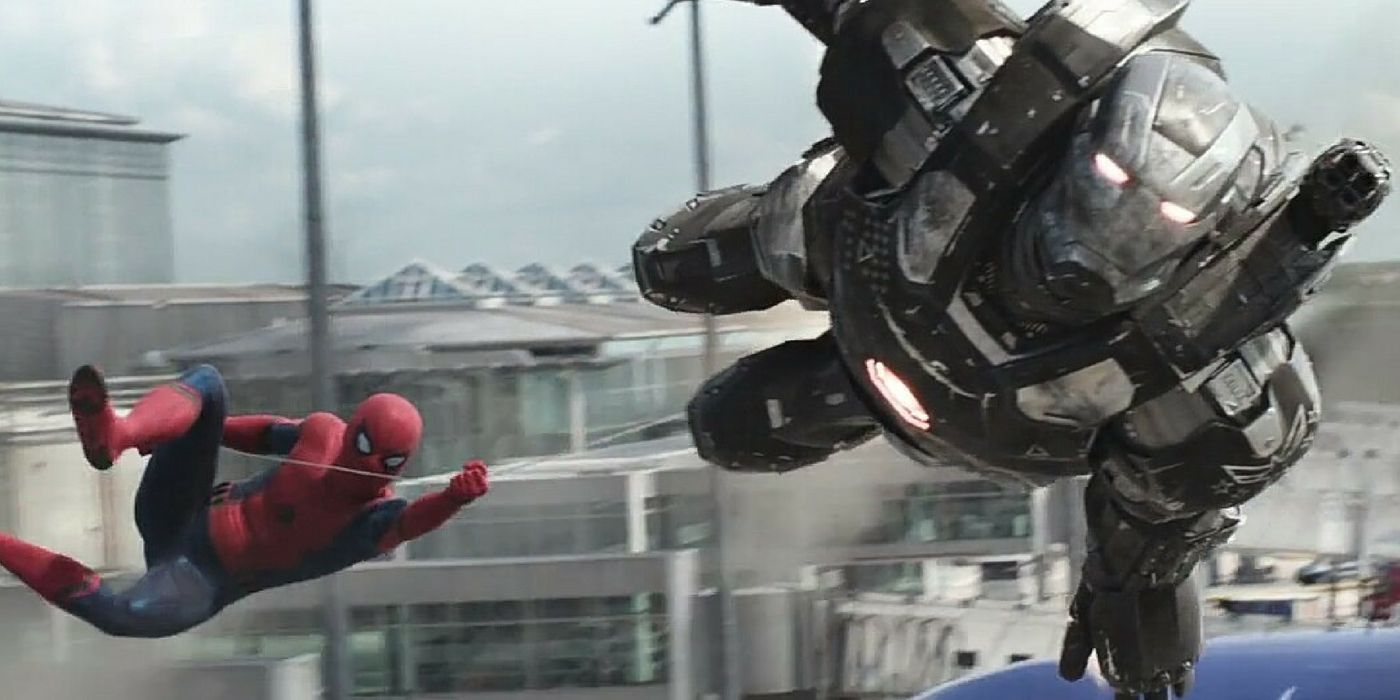 Trinh Tran began his career with Marvel as a production assistant on all of their Phase 1 films. He was later promoted to a creative executive for the second and third captain America Films was eventually named VP of Production and Development. Since then, Tran has been involved in some of Marvel's most important projects, including captain america civil war, avengers: infinity war, avengers: endgameand Disney+ series Hawkeye, It is currently not public knowledge what Trinh Tran's next MCU project will be, though it is likely that Marvel's expanding slate will have at least one film or series under her supervision.
Eric Hausmann Carroll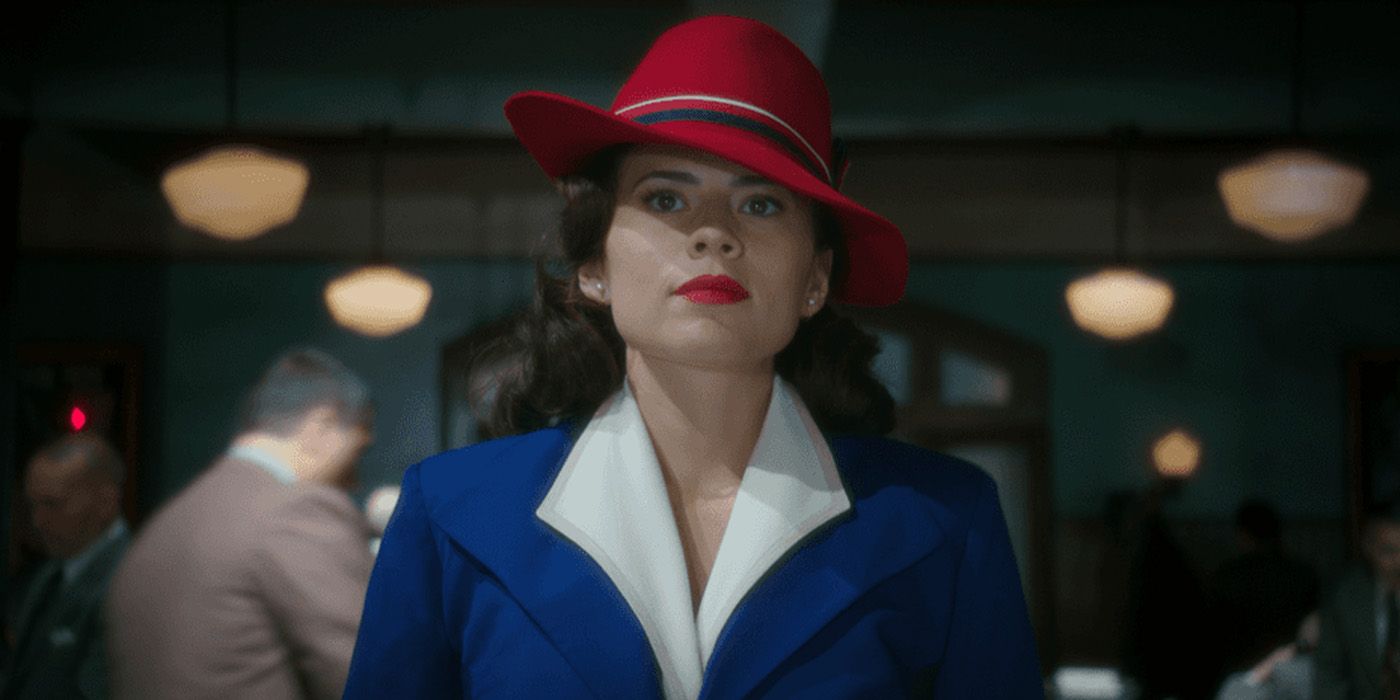 Eric Hausman Carroll is a VP of production and development at Marvel Studios who began his career with the company as a crew member on the first two films. thor movies. After expanding his producer role, Carroll helped develop the semi-canon Marvel TV series agent carter, which ran for two seasons on ABC. Carroll also served as co-producer. Spider-Man: Homecoming and executive producer Spider-Man: Far From Home And Doctor Strange in the Multiverse of Madness, Eric Hausmann Carroll is also attached to the upcoming MCU film blade The reboot, which is set to hit theaters in late 2024 despite multiple production delays.
Stephen Broussard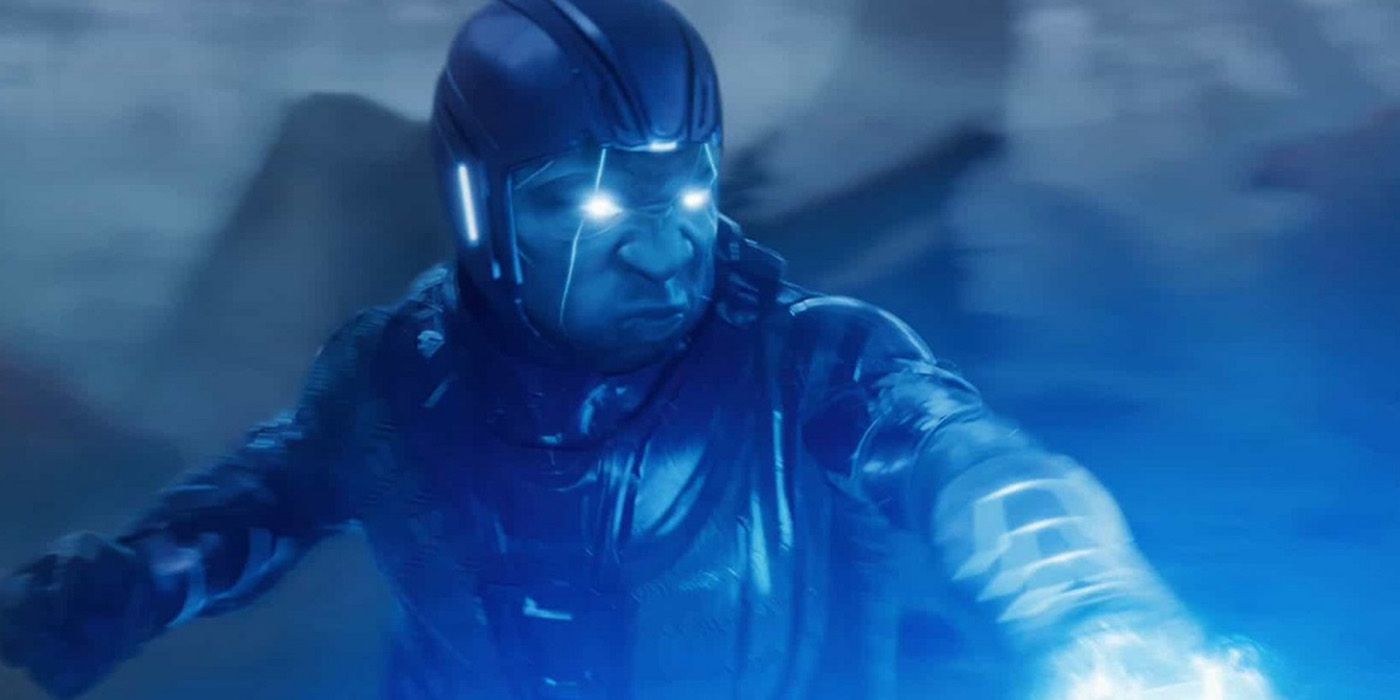 Stéphane Broussard is one of Marvel Studios' vice presidents of production and development, overseeing the creation of some of the major projects in the Marvel Cinematic Universe. starting 2008 the incredible HulkBroussard has been credited in nine MCU projects, including Captain America: The First Avenger, iron Man 3One shot hail the king, doctor strange, ant-man and the wasp, bottle gourd, werewolf by nightand Marvel's latest theatrical release, Ant-Man and the Wasp: Quantummania, According to colliderStephen Broussard is also involved in developing one of the upcoming MCU shows, echoA spinoff starring Alaqua Cox's breakout character Hockey.
brad winderbaum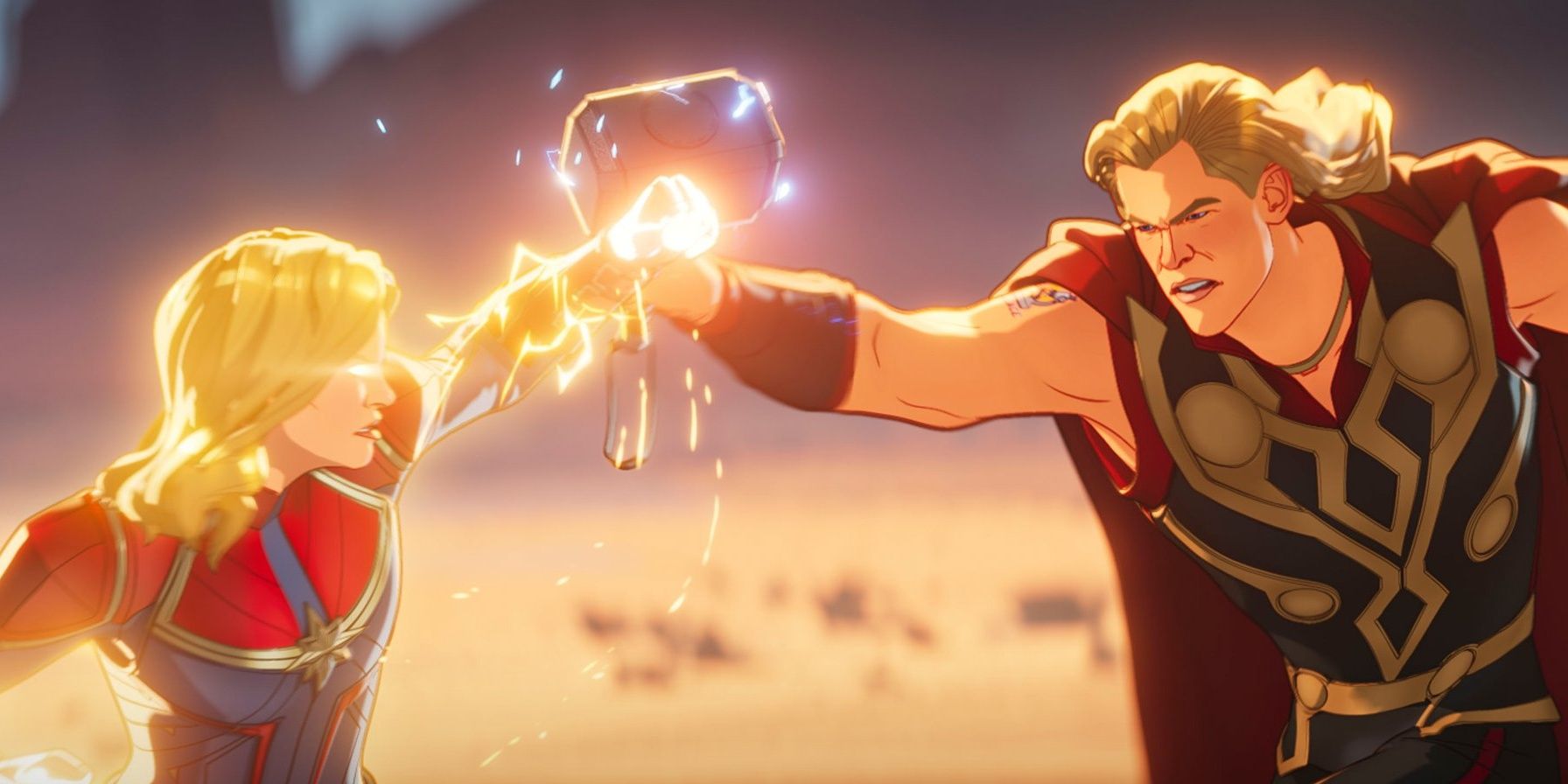 As one of Marvel's VPs of Production and Development, Brad Winderbaum has been heavily involved in its Disney+ projects, which include what if…?which he originally wrote to Kevin Feige (by Prima facie, in addition to what if…?Winderbaum was also responsible for overseeing the production of several major Marvel releases in recent years, including ant Man, thor: ragnarok, black motherboth Marvel specials, I am Groot, Hawkeye, Moon Knight, she hulkAnd thor: love and thunder, Brad Winderbaum also attached to an upcoming Disney+ series iron Heartwhich will follow Dominic Thorne's new superhero, who was introduced in Black Panther: Wakanda Forever,
Nate Moore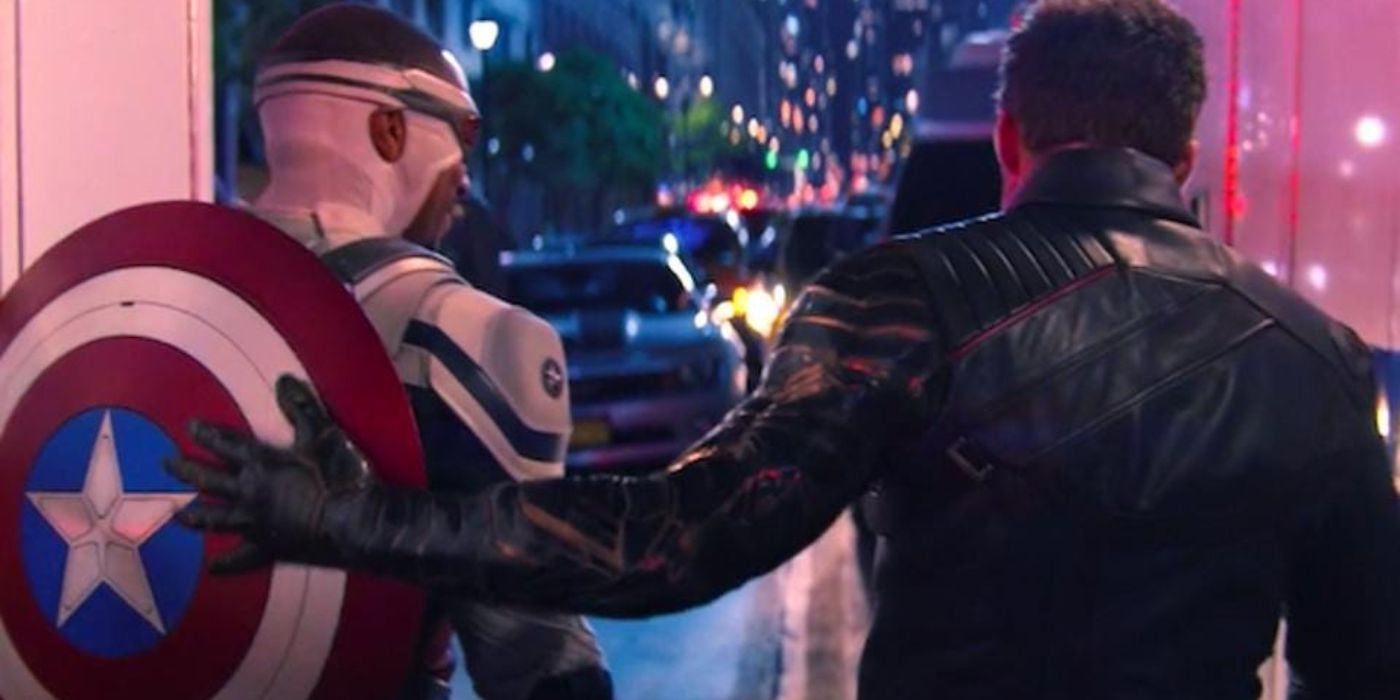 Nate Moore is VP of Production and Development at Marvel Studios, working under Kevin Feige to put together the franchise's projects. During his career at Marvel, Moore has been credited as a producer on several films and series, beginning with Captain America: The Winter Soldier and including civil warBoth black Panther movies, Falcon and Winter Soldier, And eternaland is actively involved in other upcoming projects including armor war And Captain America: New World Order, His creative voice was instrumental in increasing the representation of the MCU, which pushed for the inclusion of more heroes of color, including Black Panther and Falcon (via) LA Times,
Victoria Alonso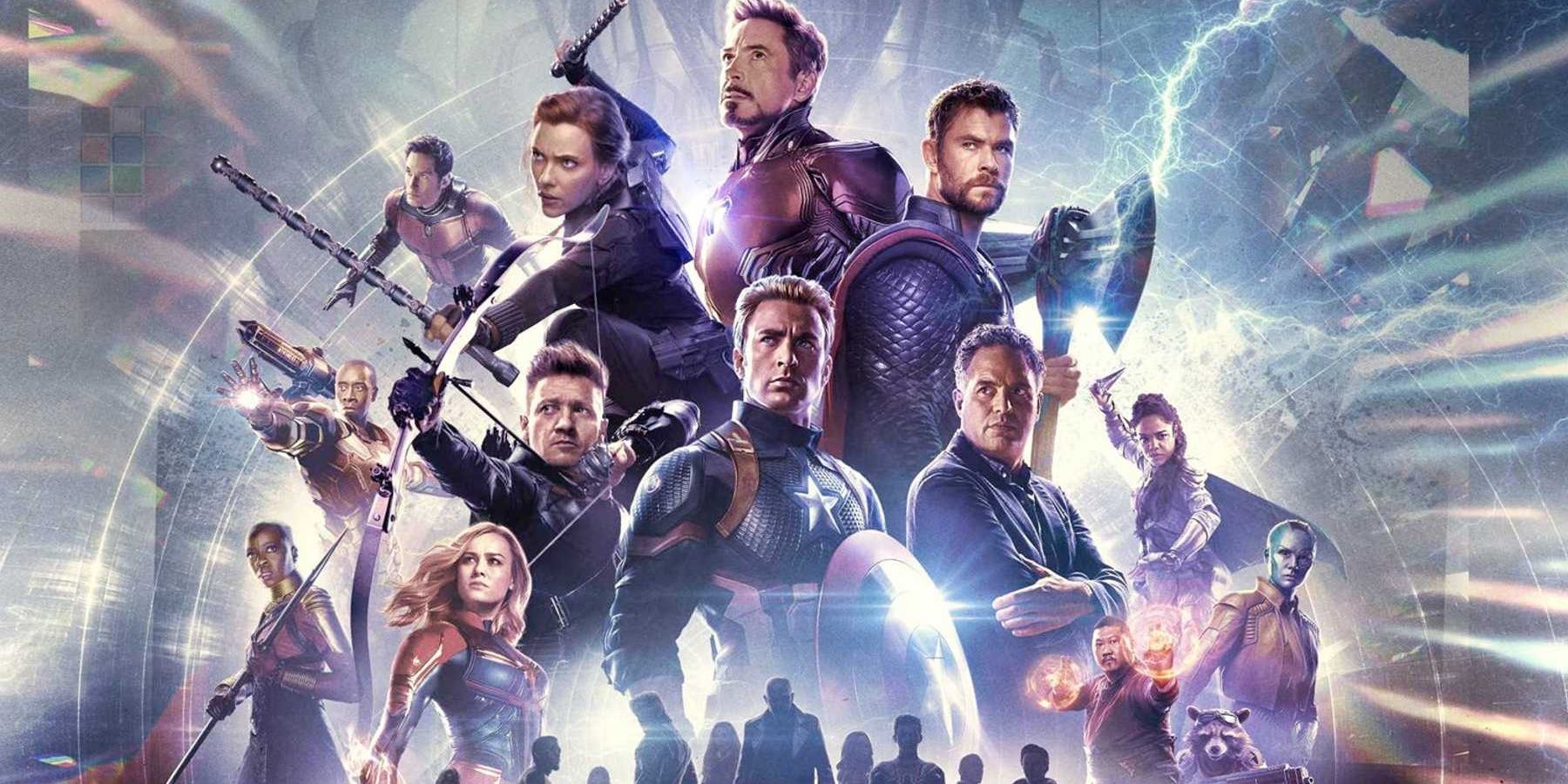 Victoria Alonso's first credit with Marvel Studios stretches back to the beginning of the MCU, serving as co-producer for it. iron Man, Alonso wore many hats during his time with Marvel Studios, including his most recent title, President of Physical, Post Production, VFX, and Animation. Alonso's department has come under fire in recent years after reports of poor working conditions and impossible deadlines may have led to various delays across Marvel's slate in recent months. After Alonso was suddenly let go from Marvel Studios after being credited on every MCU project over the past fifteen years, Disney provided few details about their decision.
RELATED: Who Is Marvel Producer Victoria Alonso? Which MCU movies did he make and why did he leave the studio
Louis D'Esposito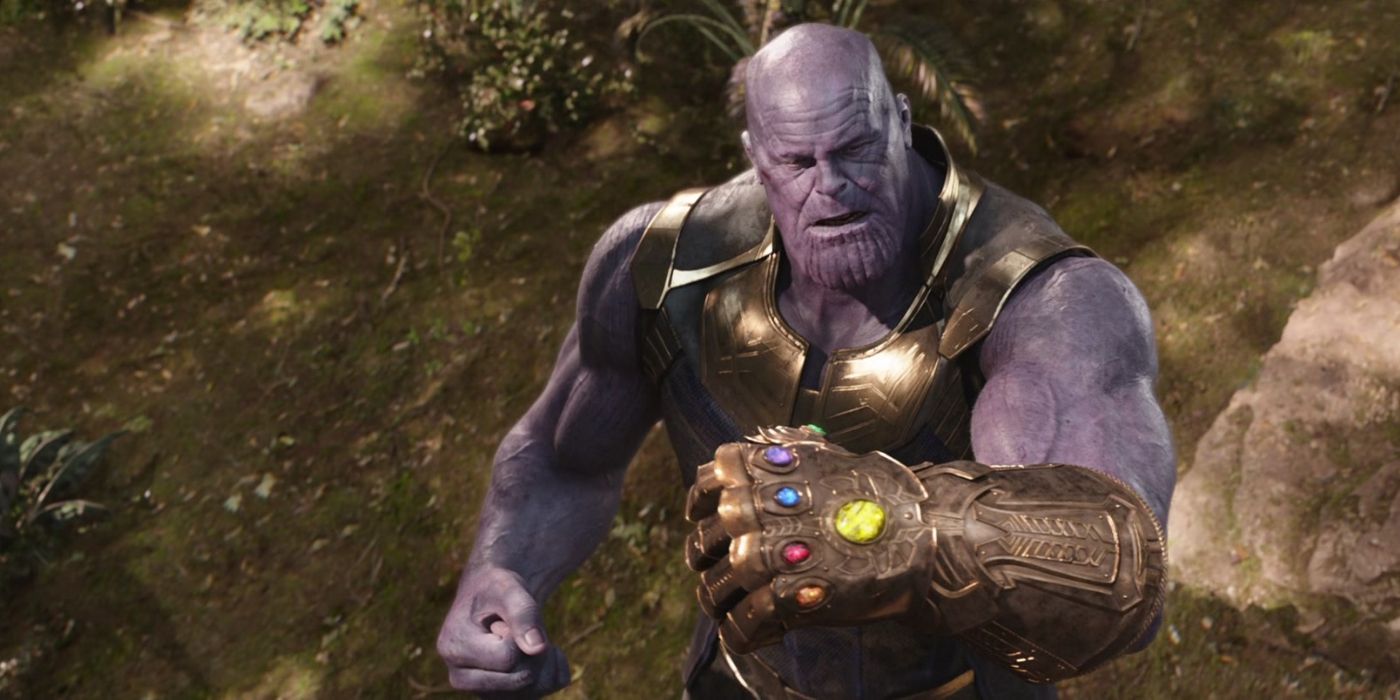 Louis D'Esposito is second-in-command at Marvel Studios, serving as co-president of the company under Kevin Feige. beginning with iron Man In 2008, D'Esposito is credited on every MCU title with the exception of the incredible Hulk, Although he served as a director for two of Marvel's one-shot shorts, agent carter And item 47, His work with Marvel has primarily been in overseeing its universe and working directly with Feige to bring various projects to life. While usually off-camera, D'Esposito revealed key aspects of her role during an interview with Marvel Diversity in 2019, saying that he specializes in working with agents "Regarding deals on actors, writers, directorsetc."
Kevin Feige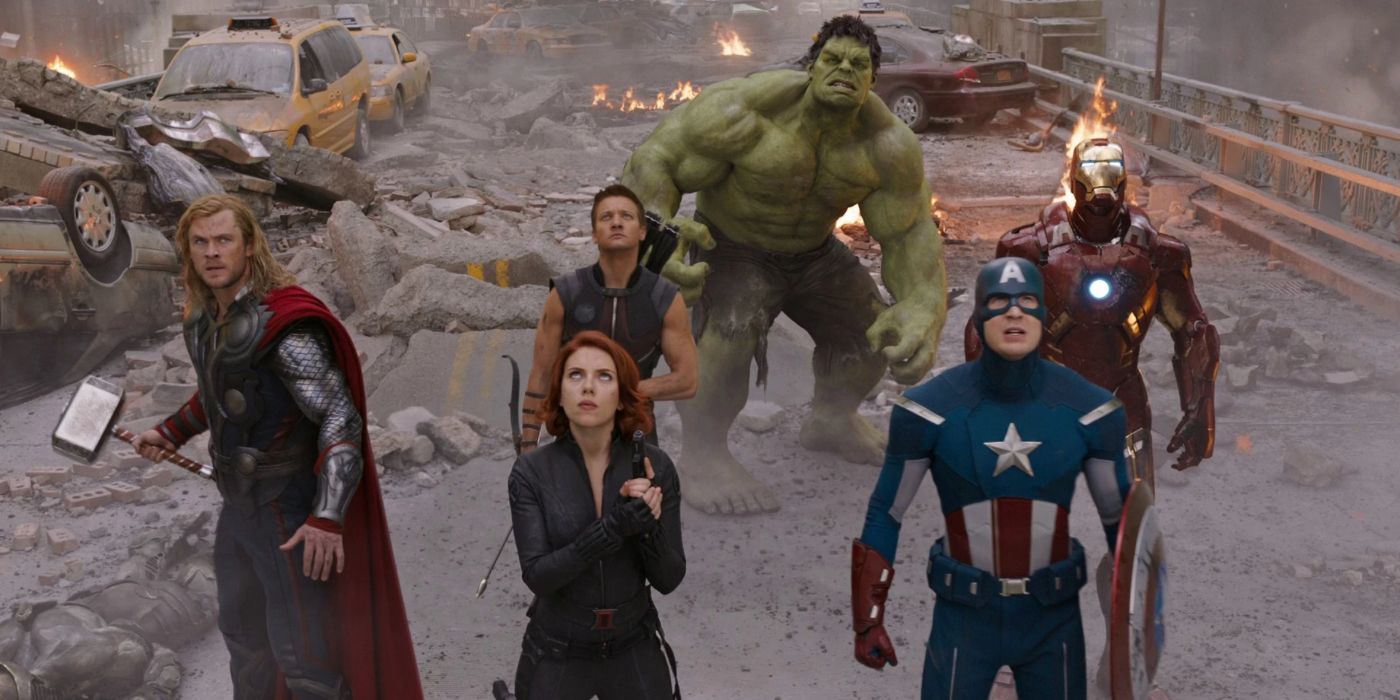 Kevin Feige has been with Marvel Studios since its inception, previously serving as an associate producer on the set X Men, earned his title after impressing other high-ranking executives with his knowledge of Marvel characters and storylines (via the new York Times, After becoming the new president of production shortly after Avi Arad left Marvel Studios in 2006, Kevin Feige produced several non-MCU films. iron ManInvolved X-Men: The Last Stand, spider man 3And Fantastic Four: Rise of the Silver Surfer, However, his real contribution to Marvel's filmography came with the inception of the MCU.
Kevin Feige became Marvel's Chief Content Officer in 2019, putting him in charge of all entertainment including comics, television, film and animation. Feige has been personally involved in the production of every Marvel Cinematic Universe project since early 2008. iron Man which, as the release of Ant-Man and the Wasp: Quantummaniaincludes 31 movies, eight Disney+ series, and two special appearances, as well as several projects in development that will extend through 2026. as the main mastermind behind marvel cinematic universeFeige oversees the bigger picture of the franchise, tying together the various films, series and one-shots into a cohesive story.
Source: the new York Times, Diversity, LA Times, colliderTR