The Marvel Cinematic Universe has repeated a few stories with different characters, but it can't keep repeating one particularly sad story with itself. street level hero, As the MCU continues to expand and explore its diversity, more characters are being introduced and brought back, which is great news for the street-level heroes who made their TV debut on Netflix a few years ago. led the show. The first person to become an official part of the MCU was Matt Murdock/Daredevil (Charlie Cox), who Spider-Man: No Way Home and is now preparing for his solo TV series, Daredevil: Born Again,
Joining Daredevil's new TV series will be Frank Castle, aka the Punisher (Jon Bernthal), and his return spells out even more for the rest of the street-level heroes' appearances on Netflix's Marvel show: Luke Cage (Mike Colter). Gave hope , Jessica Jones (Krysten Ritter), and Danny Rand/Iron Fist (Finn Jones). Kevin Feige has confirmed that Spider-Man and Daredevil will lead the street-level hero side of the MCU, but if the above characters return, the MCU may not continue to repeat the same sadistic villain stories that played out in their original TV series. Was
RELATED: The MCU Already Has the Best Way to Bring Luke Cage Back
The three Defenders villains have very similar backstories
Back in 2017, Marvel saw the formation of The Defenders when Daredevil, Jessica Jones, Luke Cage and Iron Fist teamed up to fight hand-to-hand, but before that, each led their own TV series, except for Daredevil. Everyone fought the villains in the same backstory, as they were all close to each of the heroes. The first was Jessica Jones, who saw her best friend and adopted sister Trish Walker (Rachel Taylor) become a vigilante and self-described supervillain, forcing Jones to capture her and turn her over to the authorities. Later, Luke Cage is betrayed by his best friend and half-brother Willis Stryker (Eric LaRay Harvey), who has him framed and sent to prison and becomes the criminal known as Diamondback.
Danny Rand/Iron Fist also saw his best friend, Joy Meachum (Jessica Stroup), turn into an enemy, forging an alliance with Davos to seek revenge against Rand. Although he is not a member of the Defenders, The Punisher went through a similar villainous storyline in his TV series. Frank's best friend, Billy Russo, was driven by his desire for power, leading him to betray Castle, murder his family, and later order him to kill his former best friend. Gaya, who eventually became the villain known as Jigsaw. These friends-turned-foes storylines add to the darker tone of Marvel's street-level heroes, setting them apart from the rest of the MCU, but if they're all joining the rest of the MCU anytime soon, Marvel will have to change its approach to them. For the villains and their stories.
How the MCU Could Improve Street-Level Villains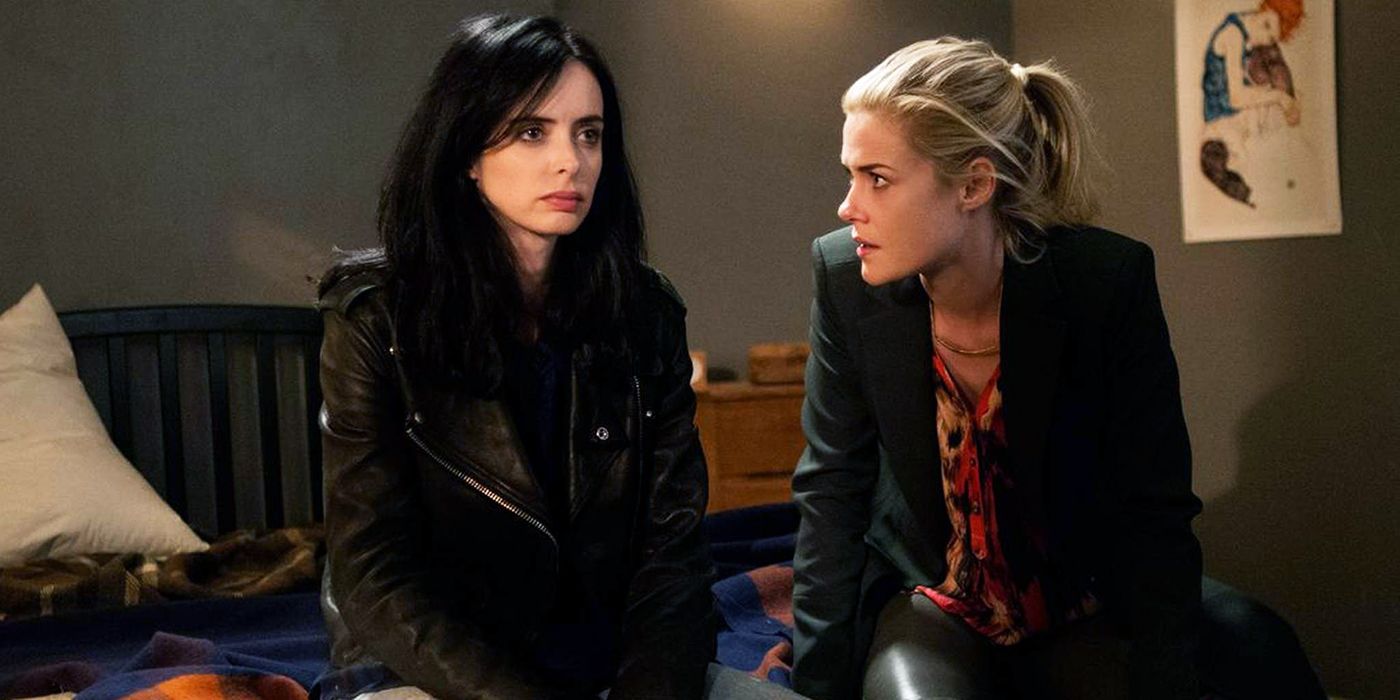 If Jessica Jones, Luke Cage, and Iron Fist join the MCU, their main enemies could still find redemption, except for Diamondback, who is also a villain in the comics. Trish Walker became the superhero Hellcat, while Joey Meachum eventually became an ally of Iron Fist, so there can be hope for them to find redemption when their former best friends follow in the MCU. However, Marvel may choose to adopt other villains with a more unique origin that will end the "best friend turned villain" trend, such as Denny Haynes for Jessica Jones, Bushmaster for Luke Cage (and Iron Fist for Luke Cage). Too). , and Master Khan for Iron Fist. Some changes will be needed to bring the remaining Defenders into the MCU, but they're all to their advantage and to give them a more coherent future in the end.